The Story Behind s.k.p.r.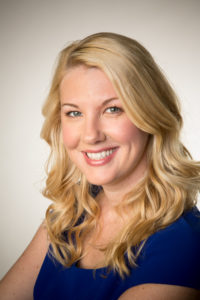 About Stephanie Krol
Her diverse background in public relations and marketing enables her to offer clients a wide range of expertise. In May 2006, with the belief that everything has a story, Stephanie took her years of experience and embarked on an adventure called Stephanie Krol Public Relations (s.k.p.r.). Stephanie has worked for dynamic organizations such as Edelman (the nation's largest independent public relations firm), Matrix Partners, Public Communications Inc., and the Diabetes of Association of Greater Cleveland.
As a seasoned public relations professional, Stephanie has played a key role with clients such as General Mills, Kraft, Olay, Unilever, Limited Brands, Verizon, McDonald's, Brookfield Zoo, Shedd Aquarium, The MGM Mirage Resorts, Panera Bread, the Skin Wellness Center of Chicago and the University of North Carolina at Chapel Hill School of Medicine.
An active member in many civic and volunteer organizations, Stephanie is the board president of the Humane Society of Elkhart County and the current past president of the Public Relations Society of America (PRSA) Chicago Chapter. Stephanie earned a journalism degree from The Ohio State University.