Pet P.R.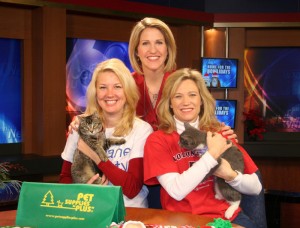 For several years, Stephanie searched for ways to combine her background in public relations and marketing with her love of animals. When she began her freelance operation in May 2006, Stephanie realized the potential niche for animal care marketing.
Stephanie has also worked with a variety of pet care services and products along with animal care clients including the American Zoo and Aquarium Association, Brookfield Zoo, Lincoln Park Zoo, Shedd Aquarium along with the launch of pet retailer Cody & Carl's Blvd. to dog care of the Doghouse of Barrington. She also oversaw a national marketing launch for the MGM Mirage Resort's Dolphin Habitat. Working with these national and local organizations, Stephanie is well-versed in animal care issues.
Stephanie is also has extensive experience of pet product launches and marketing, including major pet product launches at key industry shows. She always knows the latest trends when it comes to pets.
As a proud "pet" parent of three rescues, Stephanie spreads the word of animal welfare every chance she gets. She is the board president of the Humane Society of Elkhart County and serves as the spokeswoman for the animal shelter. In addition, she does a weekly TV segment focusing on pet adoptions.
Stephanie also is a lifestyle blogger and has her own column "Steph Tails All" for Tails Magazine and blogs on animal welfare issues for I Love Dogs along with the Humane Society of Elkhart County's blog.