Last October, the Chicago Beach Polo Tournament was held on North Avenue Beach.  Every major Chicago media outlet covered the event, including the Chicago Tribune and CBS.  Some VIP guests included Candace Jordan from the Chicago Tribune and Walter Jacobson and Susan Carlson from CBS Chicago.  The event had over 2,700 people in attendance that dressed in their favorite polo attire ensemble, including blazers and riding boots!
Sponsors included Grey Goose, Trump International Hotel and Amstel Light.  There was a fashion show hosted by Cityblue Apparel & Denim and Factor Runway, showcasing their fall lines from brands such as L.A.M.B, Sass & Bide and C/Fan.  The event took place on both Saturday and Sunday, and Jessie White threw out the first ball at Sunday's event.
Chairman of International Beach Polo Association Alex Webbe said, "With my family roots firmly planted in the Chicago area, I'm very excited to see the kind of response the event received, and am looking forward to our return again next year."
The Chicago Beach Polo event will take place again this year on September 15!
In the media coverage photos below, Stephanie got in on the action!  Check it out.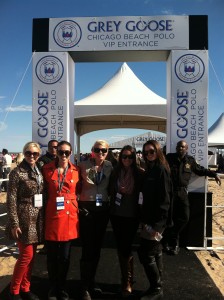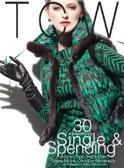 November 2011